EXPLORE 2022 TAMPA MAFIA TOURS
─ GET STARTED NOW
Scott M. Deitche, Mob Museum Advisory Council member and mob author of Tampa's favorite books, Cigar City Mafia: A Complete History of the Tampa Underworld & The Silent Don: The Criminal Underworld of Santo Trafficante Jr. or Manny Leto, previous Editor of Cigar City Magazine and Tampa historian, will guide you on a 1.5 -2 hour walking tour to old gambling palaces, street corners, and alleys, where some mobsters met their demise and restaurants, were wise guys, like famed boss Santo Trafficante Jr., held court.
You'll learn about bolita, the rumored tunnels of Ybor, and the Era of Blood.
Join us for this one-of-a-kind walking tour of Tampa's most storied neighborhood. We guarantee you'll never look at Ybor City the same way again.
TAMPA MAFIA SATURDAY TOURS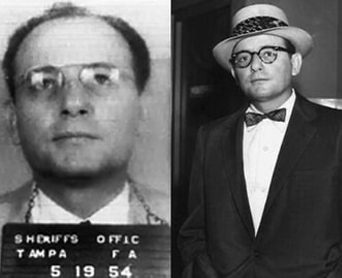 We are off for the Summer! Our regular tours will start back up in September 2022. Unfortunately, a walking tour can sometimes be highly uncomfortable for our tour-goers due to Tampa's high heat and humidity!
Are you interested in a Private Tampa Mafia Tour for ten or more people?During the Summer months, we offer this private night tour on Tuesday and Wednesday nights throughout the Summer months.
Why not a private tour on other days? Ybor City can become quite busy with its nightlife, and some stops may be too crowded with party-goers. We find Tuesday and Wednesday better with less of a nightlife crowd.
For more information on our private tours, please email us at info@tampamafia.com
TAMPA MAFIA HAPPY HOUR TOURS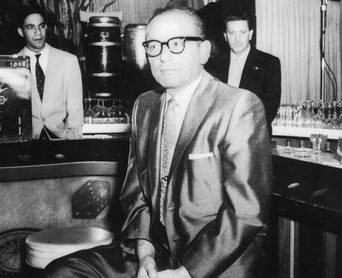 We are off for the Summer! Our Happy Hour Tours will resume in September of 2022!
The Tampa Mafia Happy Hour tour will start at 6 PM with Scott M. Deitche, leaving from King Corona with a stop midway through the tour at Rock Brothers Brewing.
Rock Brothers will offer a 20% discount on all drinks. They will also give a FREE Rock Brothers draft beer with any purchase if you return after the tour!
TICKETS ARE $30 PP