"I TAKE THE FIFTH AMENDMENT!"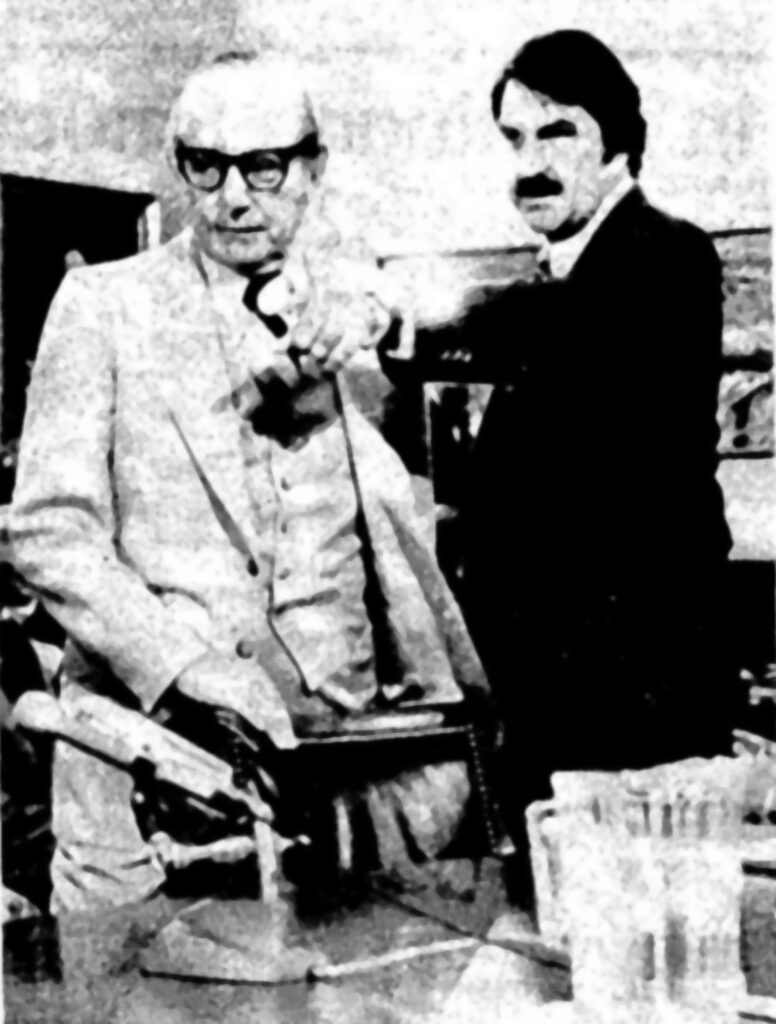 In June of 1981, at age 66, Santo Trafficante Jr., the "Boss of Bosses" of Florida's organized crime, faced his first lengthy prison sentence!
Trafficante and 15 others were indicted on racketeering charges from a two-year federal probe of Laborers International Union of North America (LIUNA) trust-fund kickbacks. The racketeering charge carried a mandatory penalty of 20 years in prison and a $25,000 fine if convicted.
Trafficante surrendered himself at the U.S. marshal's office on Thursday, June 4, 1981.
U.S. Magistrate Herbert S. Shapiro asked Traficante what he does for a living, and Trafficante replied: "Nothing," then added, "I take the Fifth Amendment."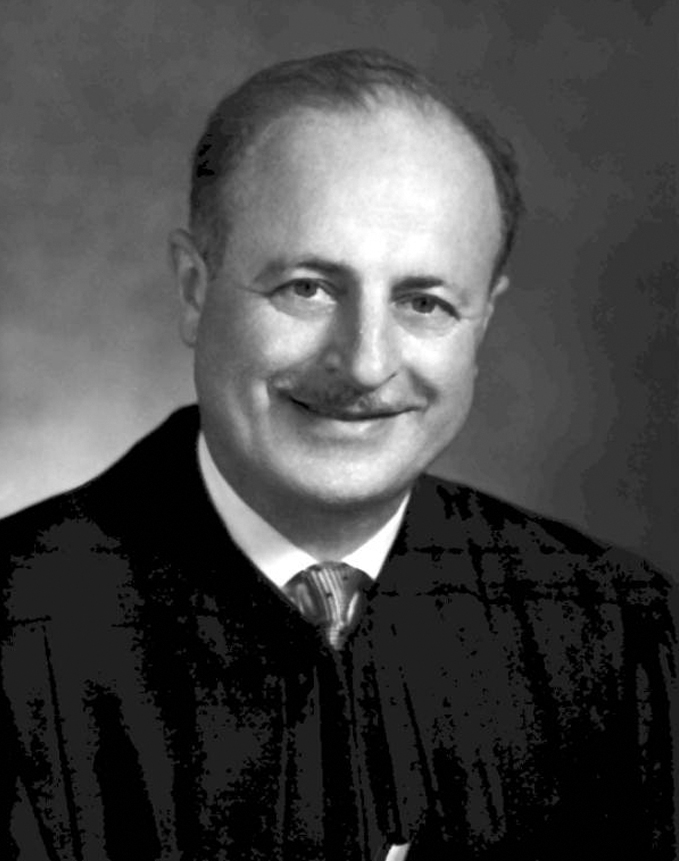 When Shapiro asked Trafficante whether he had ever been arrested before, the reputed Tampa Mafia boss responded he was arrested many years ago on an obstruction of justice charge and was charged on a bookmaking count in Pinellas County.
Shapiro released Trafficante on a $125,000 surety bond. Two certificates of deposit backed the bond, and Trafficante's North Miami Beach home, estimated at $100,000.
Part of the bond condition was that Trafficante surrenders his passport, to which Trafficante said with a smile: "I'm not going anyplace."
Trafficante has been named in investigations of gangland slayings but was never prosecuted because of a lack of evidence. He was convicted with his brother Henry Trafficante in a 1954 bribery case, but Santo Trafficante's conviction was overturned on appeal.
According to past federal testimony, he avoided an assassin's bullets. Witnesses have testified that shotgun blasts were fired into his car in Tampa in 1953 but only wounded him in the arm, while Cuban police said they saved him from assassins in the island nation a few years later.
The son of Sicilian-born Santo Trafficante Sr., he reportedly took over his father's Tampa-based underworld interests when the elder Trafficante died in 1954.
He owned gambling casinos in pre-Castro Cuba and has been described as the sole survivor of three Mafia leaders recruited for a CIA plot in 1960 to assassinate the Cuban President Fidel Castro.
Racketeering Probe
A single-count indictment handed down by a federal grand jury on June 3, 1982, charges all 16 people "conspiring to violate the RICO Act," said U.S. Attorney Atlee Wampler.
Wampler said the indictment charges conspiracy to conduct the affairs of LIUNA through "a pattern of racketeering activity by giving and receiving unlawful kickbacks for granting LIUNA pension fund, life insurance, vision, and dental businesses."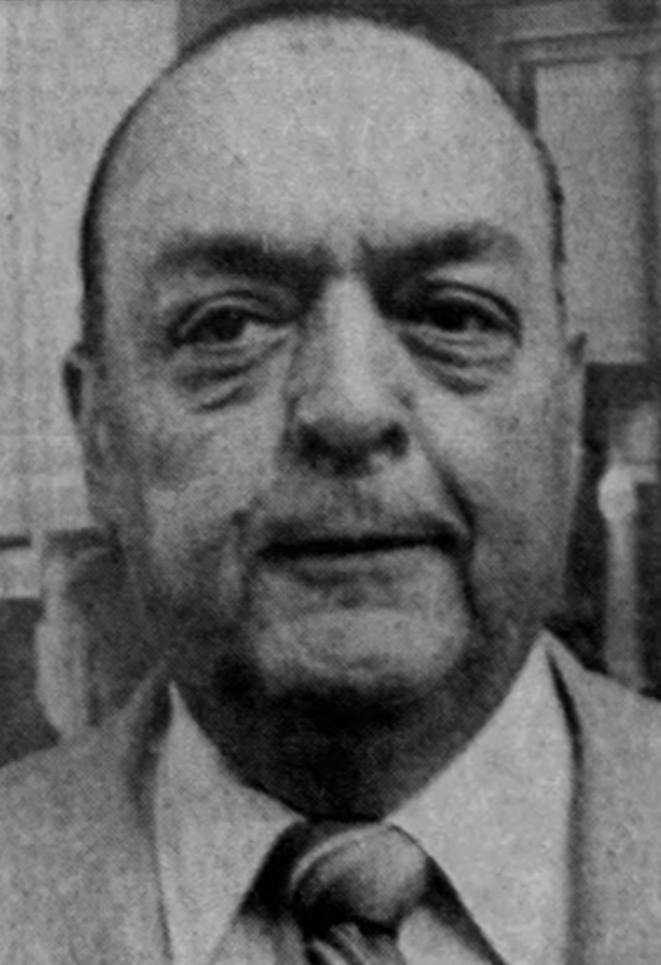 He said the charge carries a mandatory penalty of 20 years in prison and a $25,000 fine for conviction and added that "the indictment provides for liability for over $2 million in kickback monies specifically alleged in the indictment and $12,460 in kickback monies seized by the FBI in October 1976."
The defendants, who are union officers and pension fund trustees, must be removed if convicted, Wampler added.
Also named in the indictment were LIUNA general president Angelo Fosco, 60, of Chicago, and his son Paul, 32, of Chicago. Wampler identified the younger Fosco as the former president of P.F. Insurance Agency of Chicago and vice president of Consultants and Administrators and Dental and Vision Care Centers of Miami.
Anthony Accardo, 75, a veteran figure among reputed Chicago gangland leaders, was also arrested in Chicago and released after posting a $5,000 cash bond.
According to the indictment, Accardo, in 1975, told Joseph Hauser, who operated Farmers' National Life Insurance in Miami, that "the insurance business of the union would be controlled by 'the family,' with defendant Santo Trafficante controlling the southern United States, an individual known to the grand jury controlling the northeast United States,
and Accardo controlling the midwestern United States."
The indictment also says that Accardo told Hauser that Trafficante was dissatisfied with the amount of money he received from insurance proceeds. Hauser, who wasn't indicted, was expected to be a key government witness.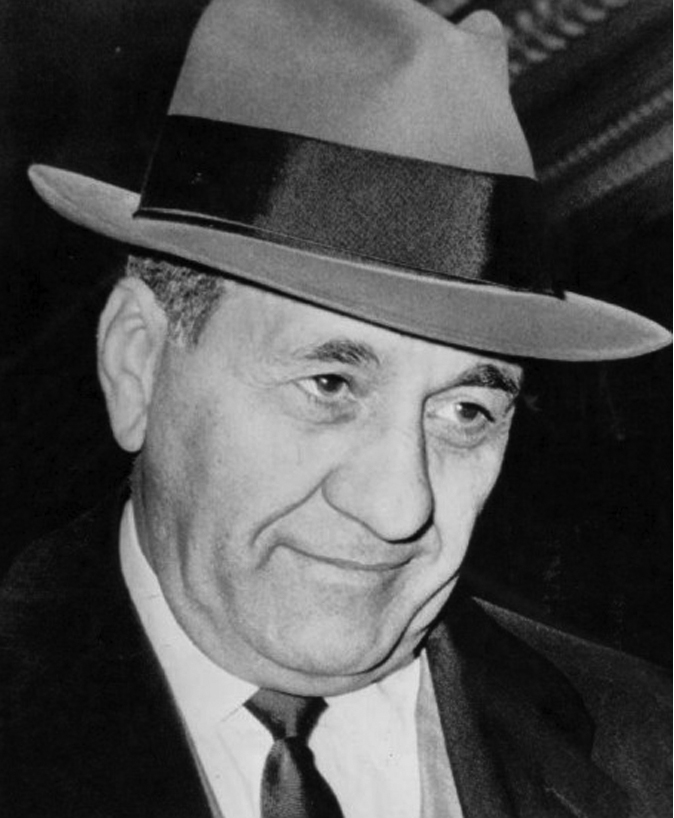 A 1978 Justice Department memo described the LIUNA as controlled by
organized crime and called president Angelo Fosco, whose father Peter headed the union until he died in 1975, "a tool of the crime syndicate." Fosco had denied such allegations.
The union represented over 75,000 members, mostly garbage collectors, construction workers, street sweepers, and ditch diggers.
All 16 men were in custody by June 4, 1981. Among the indicted were Bernard G. Rubin, 60, of Miami, a former international representative of the Laborers union and president of the union's Florida District Council. In addition, James Caporale, 60, of Chicago, the secretary-treasurer of the Chicago and Vicinity District Council of Laborers union; Dr. Paul A. DiFranco, 51, of Chicago, a dentist who was a vice president of Dental and Vision Care Centers Inc., in Miami; John Giardiello, 49, of Fort Lauderdale, president and business agent of Laborers Local 767 and a trustee of the Southeast Florida Laborers District Council Dental, Vision and Preventive Care trust fund, also known as Florida Dental plan, were also indicted, amongst others.