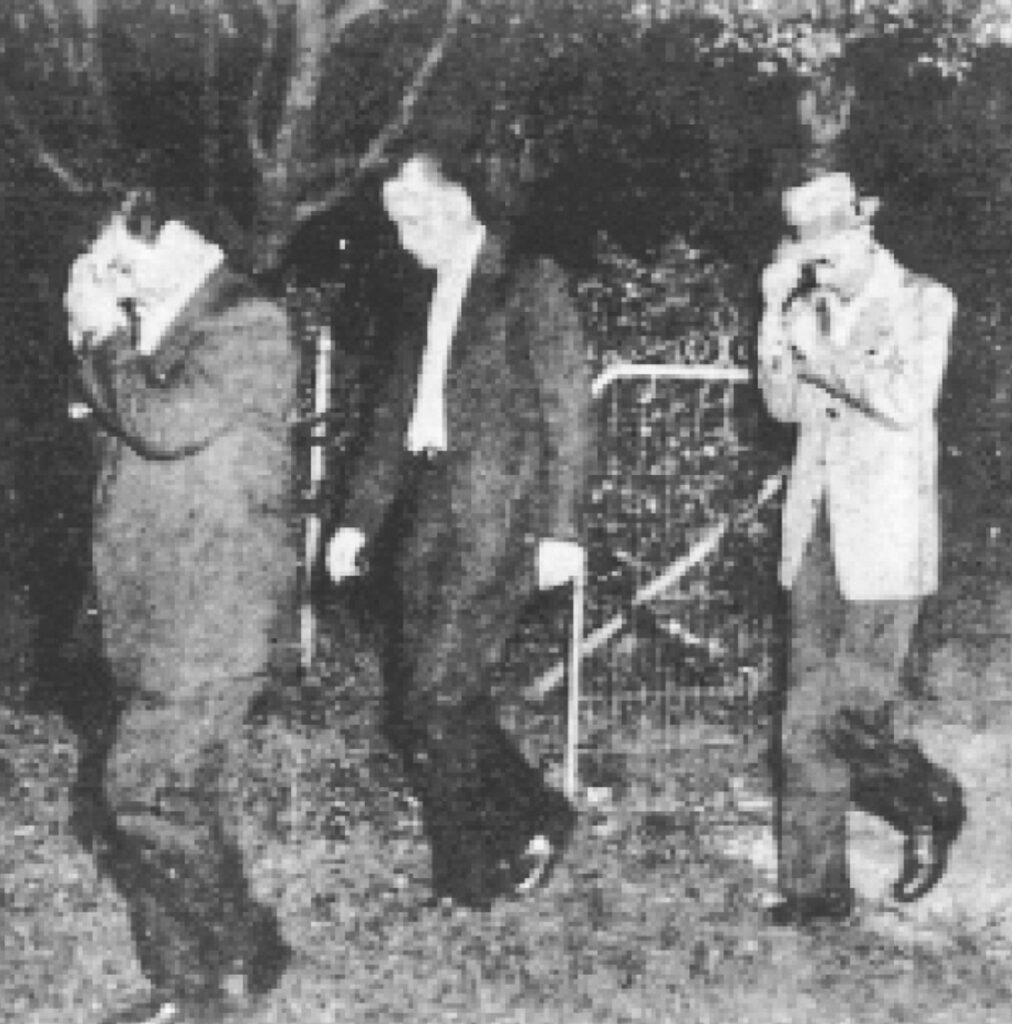 Following an entire bolita maze was tough; a typical bolita maze wound through Tampa for miles. To follow the drivers and not be seen was a challenging task. Moreover, it was easy to lose the drivers when following at a distance. To compound matters, this particular bolita maze began in St. Petersburg. So it took a few weeks for Clifton to follow the entire route. If he lost a driver one week, he would remember the last spot he saw that particular driver, park nearby the following week and begin his pursuit from there. He did that until he could document every exchange–eight in all. When the final driver delivered the envelope to the Drop House, Clifton covered his face and slowly cruised by the Drop House. Once a safe distance away, Clifton returned home to contemplate what he had just learned. The Drop House he found was the residence of Frank Diecidue, who, according to Clifton's original informant, was the underboss of the Trafficante crime family–Santo's number one bolita man in Tampa.
Despite the vast discovery, Clifton kept the news to himself for a few weeks. He was always careful with his information. Rats were everywhere.
"You couldn't park a car in Ybor City without somebody being alerted," said Clifton.
"We always had to watch our backs and go home at night and make sure we had plenty of ammunition if you understand what I am saying," said Whitt.
"They found thousands of bolita tickets hidden throughout the house–the most Clifton had ever seen in one place– adding up to tens of thousands of dollars."
"I remember when I first went to work for the Vice Squad; they told me that morning that by the evening time, the bolita people would know who I was, my car, my tag number, where I lived, and my phone number," said Meisch. "I got home that evening around 9:30 p.m., the phone rang, and when I answered it, they hung up. It was them. For sure, they knew right away."
Mob informants were also located within the Sheriff's Office. The late-Roland Manteiga, the former publisher of La Gaceta newspaper, had his inside sources at the Sheriff's Office. He wrote in March 1958 that Clifton and the Vice Squad spoke via radio on private radio waves rather than over the designated Sheriff's Office radio waves because they needed to know who they could trust within their ranks.
Clifton trusted his two Vice Squad partners, though–Meisch and Whitt–but before he told them, he tailed the maze of exchanges for a few more weeks to be sure that Diecidue's home wasn't a one-time Drop House; he didn't want to get their hopes up until he was sure it was the regular Drop House. Once he was sure, he told his partners, and they began to plan their raid.
They first needed a detailed map of the route–every twist, every turn along the way, and the same corner or block the exchanges were made. To do so while tailing in a car proved difficult, as they would always have to stay a safe distance away so as not to be discovered. How could they map the exchange route, then? Clifton had heard that another Sheriff's Office in Florida had recently used an airplane for surveillance and decided to mimic their tactics.
The next time the exchanges were made, Clifton hovered a few hundred feet above the route in a tiny airplane. Because this was only the second time in the state's history that an aircraft had tailed criminals, Clifton had nothing to worry about. The drivers and peddlers had no reason to believe that an airplane was following them.
Once the route was detailed, Clifton had all the evidence he needed to get a court order to raid Diecidue's home. But he couldn't plan the raid from Tampa. The streets had too many eyes and ears. If anyone connected to the Tampa underworld saw an army of Hillsborough Sheriff's officers gathering on a Friday night, they would know something big was being planned. Manteiga wrote in La Gaceta that, outside of the Vice Squad and top local officers, Clifton primarily used state law enforcement officers rather than officers with the Hillsborough Sheriff's Office. He was still determining who he could trust locally outside his Vice Squad.