SANTO TRAFFICANTE SR, A 'Sicilian of the Old School,' RULED TAMPA'S UNDERWORLD FOR MORE THAN A DECADE!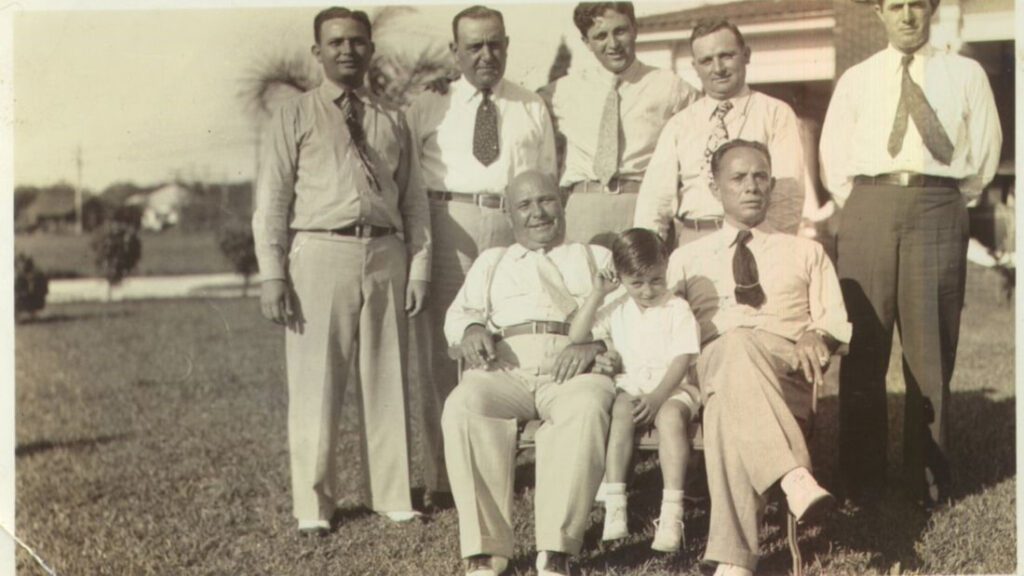 AN IMMIGRANT AT AGE 15, HE ROSE TO POWER VIA BOOTLEGGING, ILLEGAL GAMBLING, EVENTUALLY RELINQUISHING POWER TO SON
On August 12, 1954, in Tampa, Florida, Mafia boss Santo Trafficante Sr. died from stomach cancer. Laid to rest in a solid brass casket with glass lining, Trafficante's body was driven through the streets of Ybor City, escorted by police. The procession, including a line of vans carrying floral arrangements, wound from the Wilson Sammon funeral home to his final resting place, a freestanding tomb in the southern section of the L'Unione Italiana Cemetery. A local paper reported that "underworld faces were sprinkled throughout the crowd," paying their respects. It was the end of the road for a man described by an FBI source as a "Sicilian of the old school" and "one of the most important racket and gambling figures in Tampa."
Santo Trafficante Sr. was born on May 24, 1886, in Cianciana, Sicily. When he was 15, he boarded the steamship Vincenzo Florio and sailed from Naples to Ellis Island. From there he took a train to Tampa, already home to a sizable Sicilian population from the towns of Cianciana, Alessandria Della Rocca and Santo Stefano.
Santo met and married Maria Giuseppe Cacciatore on April 20, 1909. A year later they had their first son, Frank, born on April 16, 1910. The next son was Luigi Santo Trafficante Jr. (his namesake and future Mafia boss), born on November 15, 1914. Salvatore, called "Sam," was born on November 14, 1916, Epifano, or "Fano," was born on January 5, 1919, and Enrico known as "Henry," was born on November 23, 1924. The following year, Santo Sr. became a naturalized citizen.
According to newspaper accounts at the time, he was also heavily involved in various civic and fraternal organizations. Santo Sr. was a longtime member of the Elks Lodge No. 708, and a founding member of the Robin Hood Social Club, formed "for social activities and the presentation of plays." He also sat on the Board of Directors of the L'Union Italiana, known as The Italian Club, in Ybor City. The Italian Club was the epicenter of Sicilian life in Tampa. The large Italian and Greek-inspired building housed a theater, library, recreational space, meeting rooms, and remains a vibrant part of Tampa to this day.
BOOTLEGGING, BOLITA RACKETS IN THE 1920S
As Santo built a family and a social life, events in Tampa and elsewhere created an environment for upheaval and opportunity in the city's underworld. With the advent of Prohibition, Tampa became a major nexus for the smuggling of rum, corn sugar and molasses from Cuba and whiskey from the Caribbean through Port Tampa Bay.
It is unclear just when Trafficante became involved in running illegal liquor (one source says Mob boss Ignazio Antinori brought Trafficante into the fold), but by the late 1920s, Santo Trafficante Sr. was "heavily involved in bootlegging whiskey in Ybor during Prohibition."
The other racket that Santo Sr. started dabbling in was illegal gambling, specifically the game of bolita, an early type of lottery game with a hundred balls made of wood or ivory drawn in front of a crowd; the game later morphed into a typical numbers game. He bought a bar, the Rex Café, on Seventh Avenue, the main drag through Ybor City. The Florida state attorney considered the Rex to be "a bolita place."
TRAFFICANTE RISES TO BOSS AFTER 'ERA OF BLOOD'
By the early 1930s, Santo Sr. was considered one of the top Mafia powers in Tampa. The first boss of the Tampa Mafia, Ignazio Italiano, died in 1930. His successor, Ignazio Antinori, soon found himself in a war for control of the rackets with Charlie Wall, an independent racketeer known as "The White Shadow" (his nickname from local Latino residents) and dean of the underworld. From 1928 until 1940, known as the "Era of Blood," rival gangsters felled each other with sawed-off shotgun blasts. When the dust settled in October 1940, Ignazio Antinori was dead, and Charlie Wall weakened. Santo Trafficante Sr. filled this power vacuum. He pushed Charlie Wall out of the rackets and consolidated power in the Tampa Mafia.
From 1940 to 1950, things were fairly quiet. Santo Sr. was reportedly expanding into other lucrative revenue streams. Some researchers say Santo Sr. was "personally responsible for drug channels and trafficking, which brought in hundreds of millions of dollars." Soldier of fortune Gerry Hemming had a first-hand look at the Trafficante network, with heroin "trafficked through Buenos Aries and brought up through Cuba into the United States." Santo Sr. and his son Santo Jr. also met in Tampa with Bureau of Narcotics head George White in September 1945 at the Columbia restaurant. Some researchers believe it was to solidify American intelligence involvement in trafficking channels through Central and South America.
However, by the 1950s, upheaval arose for the Trafficante family. Santo Sr. was leaving more of the day-to-day operations to his son, Santo Jr. An opposing faction disagreed with the transfer of power. Internal battles began in 1950, leaving another trail of bodies in Tampa.
CONTINUE READING AT THE MOB MUSEUM
---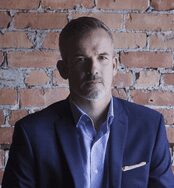 Scott M. Deitche is an author specializing in organized crime. He has written seven books and more than 50 articles on organized crime for local and national publications. He has been featured on the History Channel, A&E, Discovery Channel, AHC, C-SPAN and Oxygen Network. In addition, he has appeared on dozens of local and national news shows, as well as more than 40 radio programs. His latest book is Garden State Gangland: The Rise of the Mob in New Jersey. For more information about Scott visit www.ScottDeitche.com