TAMPA CRIME BOSS SANTO TRAFFICANTE JR PLAYS A CENTRAL ROLE IN THRILLER 'MAFIA SPIES'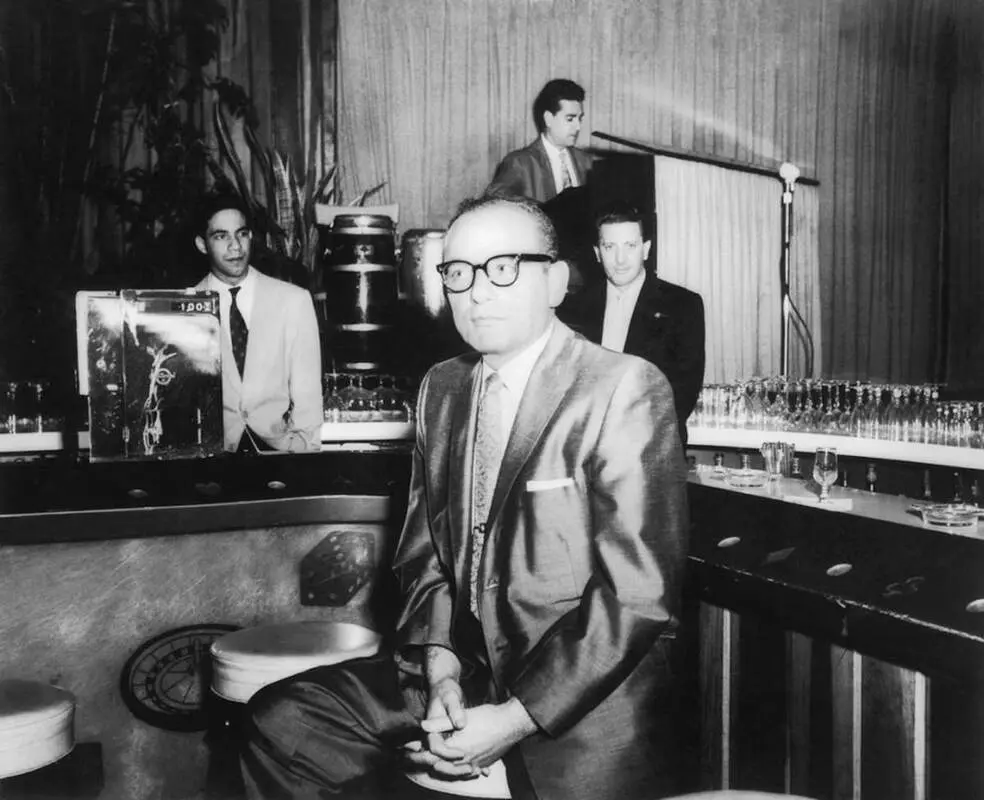 THOMAS MAIER'S DETAIL-PACKED BUT ENTERTAINING BOOK RECOUNTS THE CIA'S PLOT TO KILL CASTRO WITH THE HELP OF MAFIA BOSSES.
We're awash in conspiracy theories these days, and most of them are laughable. But one reason we might tend to believe them is that every once in a while a conspiracy theory turns out to be true.
The conspiracy recounted in Thomas Maier's new nonfiction book, Mafia Spies: The Inside Story of the CIA, Gangsters, JFK, and Castro, is a humdinger.
Its cast of characters includes Allen Dulles and J. Edgar Hoover, Dwight Eisenhower and Robert Kennedy, Frank Sinatra and Howard Hughes, Marilyn Monroe and the Maguire Sisters, and a real-life Murderers' Row of gangsters, headlined by Sam Giancana, Johnny Roselli and, in a central role, Tampa crime boss Santo Trafficante Jr. All of them crossed paths at some point in a secret, multiyear effort in the 1960s to assassinate Cuban leader Fidel Castro. And yes, those tales about exploding cigars are true.
Maier notes that for many years the plot remained a secret. Rumors about it seemed so outlandish they were dismissed. But two sources, the 2007 CIA internal report known as the "Family Jewels" and the 2017 release from the National Archives of thousands of files about the 1963 assassination of President John F. Kennedy, allowed Maier to bring the dark, complex story together.
At the center of the book is the relationship between two powerful criminals. In the '60s, Sam Giancana was the Mafia boss of Chicago, a position he won with a combination of careful strategy and ruthless violence. His longtime friend and colleague Johnny Roselli ran many of the mob's operations in Las Vegas and Los Angeles. Of the handsome, charming Roselli, Maier writes, "Murder never looked so good."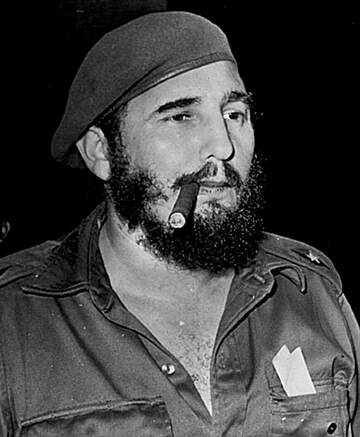 The two, Maier notes, "at the height of their careers, controlled a multi-million-dollar Mafia empire unprecedented in the annals of American crime — arguably bigger than the five families of New York's La Cosa Nostra combined."
So how did they get involved in a harebrained scheme to assassinate the charismatic Cuban dictator?
It's complicated. The pair turned down an offer of $150,000 from the CIA, declaring they would kill Castro for free because they were "patriots." But they might also have expected the occasional favor from the government going forward–and they had their own beef with Castro, who had kicked them out of their wildly profitable Havana casinos and other crime operations when he took control of Cuba in 1959.
Giancana and Roselli were chosen by CIA director Allen Dulles and his men, who viewed Castro's Communist politics as a dire threat to the United States. But they didn't want to take him out themselves.
"Instead," Maier writes, "these Ivy League-educated spies and West Point-trained colonels wanted Mafia figures to be recruited to kill Castro in a 'gangster-type action' — a bloody, bullet-riddled mess that would be untraceable to the CIA and especially the White House."
That last part is notable. The scheme was originally given the green light by an outgoing President Dwight Eisenhower; when Kennedy found out about it, he was all on board. Maier ascribes Kennedy's enthusiasm in part to his admiration for Ian Fleming's James Bond novels, an admiration soon shared by Dulles. That led in turn to the CIA's labs being tasked with developing Bond-style spy gadgets — including exploding cigars designed to kill the stogie-loving Castro.
Continued Reading at the Tampa Bay Times