THE BEST OF TAMPA'S MOBSTER HANGOUTS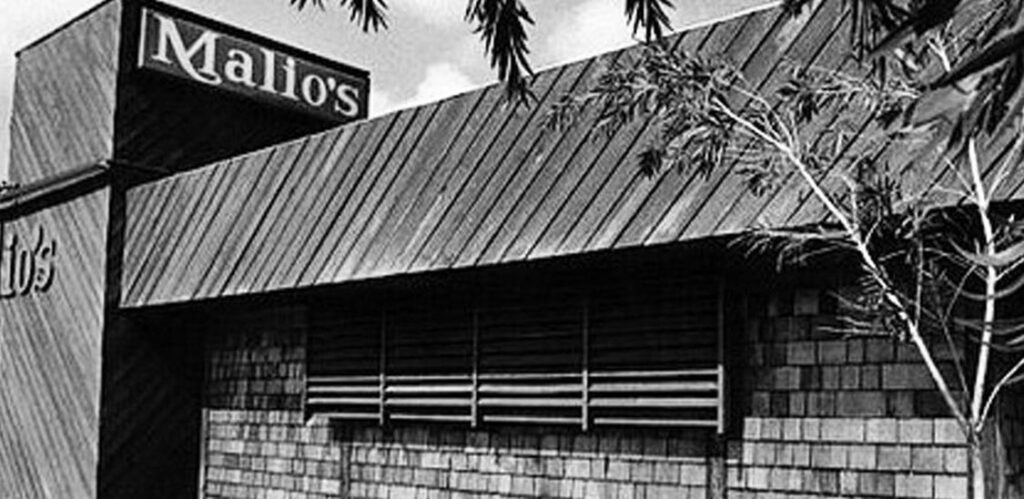 THE HIDDEN HISTORY OF TAMPA'S UNDERWORLD IS OFTEN INTERTWINED WITH SOME OF THE CITY'S MOST CHERISHED LANDMARKS AND POPULAR RESTAURANTS
Tampa really didn't have the storefront social clubs popular in cities like Boston and New York City. But Tampa did have more than its share of lounges, bars, restaurants, and newsstands where bolita bets were taken, baseball odds conveyed, drug deals went down, and local gangsters held sit-downs with visiting crime figures from New Orleans, New York, and Chicago.
Just down the block, nary a stone's throw away, is 3523 W. Hillsborough, an address that is no longer listed in property records. A construction site at the time, it was here that Angelo Giglio lured Rene Nunez in September of 1952. Giglio was reportedly sent by Trafficante, Jr. to talk Nunez into folding his gambling operation into the Mafia. But both were on the outs in the underworld and were gunned down by an unknown assailant.
There are many not-so-secret spots where the wiseguys used to hang out. Dale Mabry has Donatello's, the Tahitian Inn, the Palma Ceia Newsstand, 2001, Shangri-La, and the Tapper Pub, all known at one time or another as choice spots for mobster sightings. The original Malio's on South Dale Mabry was a favorite haunt. According to Trafficante soldier John Mamone, when he was formally "made" or inducted, into the local Mafia by Steve Raffa in the mid 1990s, the ceremony took place at Malio's.
Hillsborough Avenue also has a few choice locations. The parcel at 3001 W. Hillsborough was owned by the estate of Santo Trafficante, Sr. and was at various times the Kit Kat Club, the Starboard Lounge, and the Tangerine Lounge. They were operated by the Trafficante brothers, mainly Fano.
Not all the mob hangouts are distant memories on Hillsborough. Right across from the Nunez/Giglio scene, at 3605 Hillsborough Avenue, is Club Mirage, where one-time manager Jimmy Cadicamo held court. An associate of the Gambino crime family, Cadicamo was arrested with John Gotti, Jr in 2008 as part of an indictment against the Gambino crime family's activity in Tampa. Club Mirage was featured prominently in the indictment. Cadicamo claimed in court that he owned the club, but his ownership is being contested by another Gambino mobster, John Alite. While Gotti beat the rap after his fourth mistrial in a row, Cadicamo pled guilty on May 17, 2010 to racketeering.