THE BEST OF TAMPA'S MOBSTER HANGOUTS
Then there is the Columbia. The Columbia Restaurant is THE Tampa landmark. And it was the favorite eating establishment of the enigmatic Santo Trafficante Sr, as well as his son and namesake, Santo Jr. The elder Trafficante was a virtual unknown to law enforcement for most of the early 20th century. He stood back in the shadows, while men like Ignazio Antinori and Charlie Wall were well-known crime figures about town. When his son, Santo Jr., took over the family operations, he was also a regular fixture at the Columbia. It was also popular with FBI agents tailing the crime boss; dozens of field intelligence reports were recorded over plates of the "1905 Salad."
Trafficante Jr's bodyguard James Costa Longo worked at the Columbia from the late 1950s through at least the early 70s, as well as at various other legitimate enterprises. This, of course, was in addition to his alleged bookmaking and stolen property rackets. Longo often used the Columbia as a meeting place, like in April of 1962 when he was spotted meeting with Santo Trafficante Jr, and Lou Coticchia, a notorious Miami racketeer. The next time Lou had dinner with Trafficante, in Miami, he disappeared for good.
But like many cities, Tampa's past often gets bulldozed, torn down, or simply left to fall away. Some of the legendary places of underworld activity that have slipped into history are: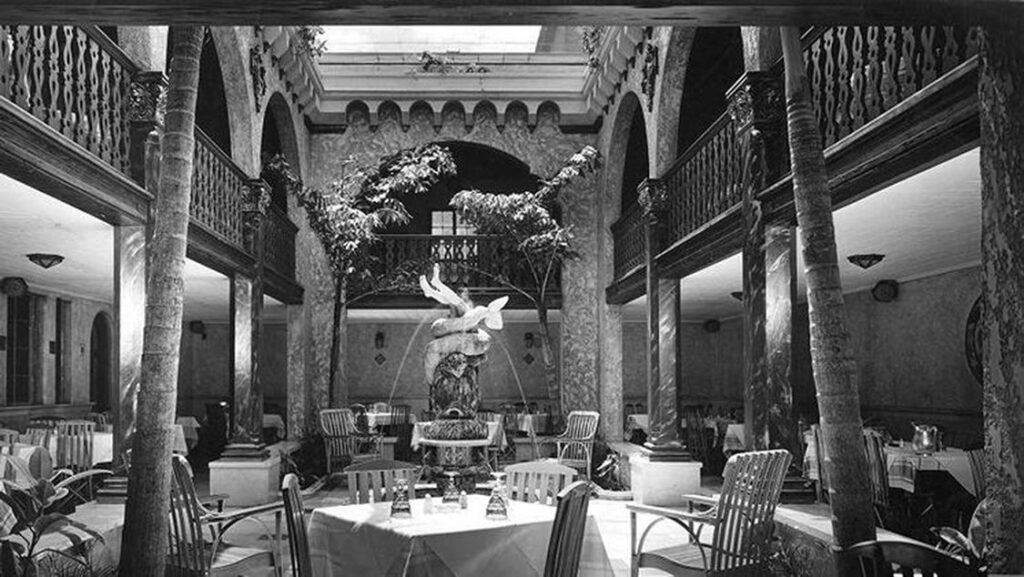 Buffalo Avenue Drug Store (3924 Nebraska Avenue, now a service station)-According to a grand jury investigation in 1968, John Demmi and Fred Navarra ran bookmaking out of the drug store throughout the 1960s.
Max Lemeis Sundry Store (1605 15th Street, Ybor, now a parking garage)-In the same hearings, authorities stated that Henry Trafficante used this address to take sports bets and run bookmaking. Nick Scaglione was also a frequent visitor to the sundry store. Zack Street Newsstand (401 E. Zack Street) – Another Henry Trafficante bookmaking location. He often met with suspected bolita bankers Joe Plescia and "Gasoline" Martinez at the stand.
Tony's Sundries (856 E. Zack Street, now an empty lot downtown, near the train station)-This was another headquarters for Nick Scaglione's gambling enterprise.
There are more: Brothers Lounge on Kennedy, a jazz club owned by alleged crime boss Vincent LoScalzo; The Legend Club at 3447 West Kennedy, named as a hangout of Frank Diecidue during a drug investigation in the mid 1980s; Mike's Lounge on Nebraska Avenue, also named in that same drug investigation. In downtown Tampa, you had the Silver Meteor Lounge, Rio Liquors, Anthony Distributors, the Deep South Lounge, and the Red Top Bar. There was The White Spot, The Boston Bar, The Neptune Lounge-the list goes on.
While most of the reputed mob hangouts are memories, there are still enough tangible pieces of that history around for urban explorers, historians, and mob watchers to check out and maybe catch a glimpse of one of the few remaining wise guys from Tampa's fabled underworld history.
---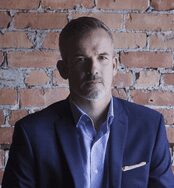 Scott M. Deitche is an author specializing in organized crime. He has written seven books and more than 50 articles on organized crime for local and national publications. He has been featured on the History Channel, A&E, Discovery Channel, AHC, C-SPAN and Oxygen Network. In addition, he has appeared on dozens of local and national news shows, as well as more than 40 radio programs. His latest book is Hitmen: The Mafia, Drugs, and the East Harlem Purple Gang. For more information about Scott visit his website at www.ScottDeitche.com